Not-So Competitive Relay Races
Just like Competitive Relay races, but we don't keep track of scores and all work together to complete the tasks. Includes training, relay races, and unstructured gliding at the end if time allows.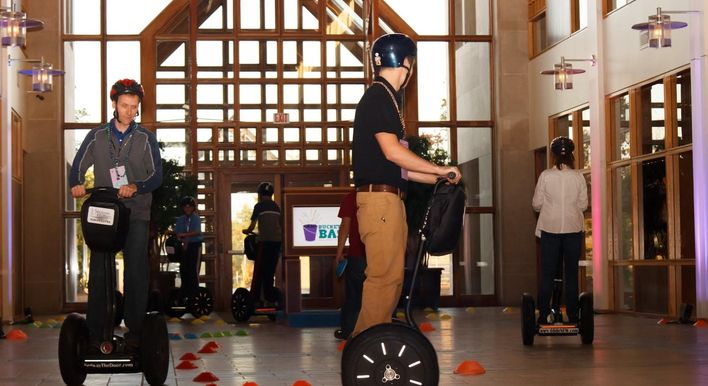 Using one or a few Segways, we train each person in your group. It only takes about 15-30 seconds per person before they glide around the Segway training course. After about a minute, the FUN and smiles come out. This can be set up in a large room or hallway.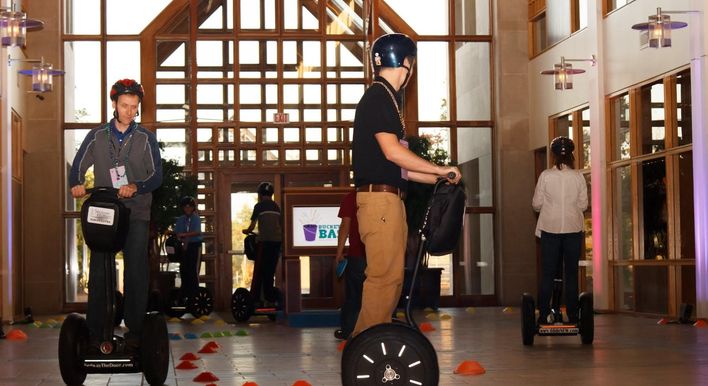 Remember when you were a kid at a youth event where you competed in relay races? This is relay races with a twist. Fill that cup with water, assemble the puzzle, or sweep the ball with a broom – all while on the Segway.
Everyone is involved in this fast-moving competition. Structured time that includes training and relay races, followed by unstructured gliding at the end as time allows.