A tour we think you'll love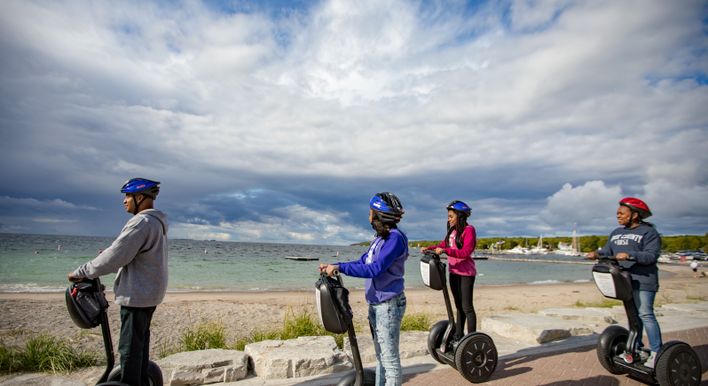 Sister Bay Segway Tour
From $45
View tour
Guided Segway Tours came to Door County for the first time in 2005. We had 11 Segways and an obstacle course in front of Nelsons True Value in Fish Creek on Hwy 42. For 2 months that first summer we gave people the opportunity to try out the Segway. We also offered 3 different guided tours in Door County. We didn't advertise much and only a few people took us up on doing a tour but those who did had a great time!
The only tour that we still offer from that first year is the Peninsula State Park Tour. It has been our most popular tour year after year.
We have added a few tours over the years so that now, in Door County, we offer guided Segway Tours on Washington Island, in Ellison Bay, Sister Bay, Baileys Harbor, Fish Creek, Cave Point, Egg Harbor, and Sturgeon Bay. We have increased our fleet to over 50 Segways to make us one of the largest Segway Tour companies in the world.
Over 30,000 FUN SEEKERS have enjoyed a guided Segway Tour with us in Door County!
It has been a great joy to share the FUN of the Segway and the BEAUTY of Door County with so many people.